Gallery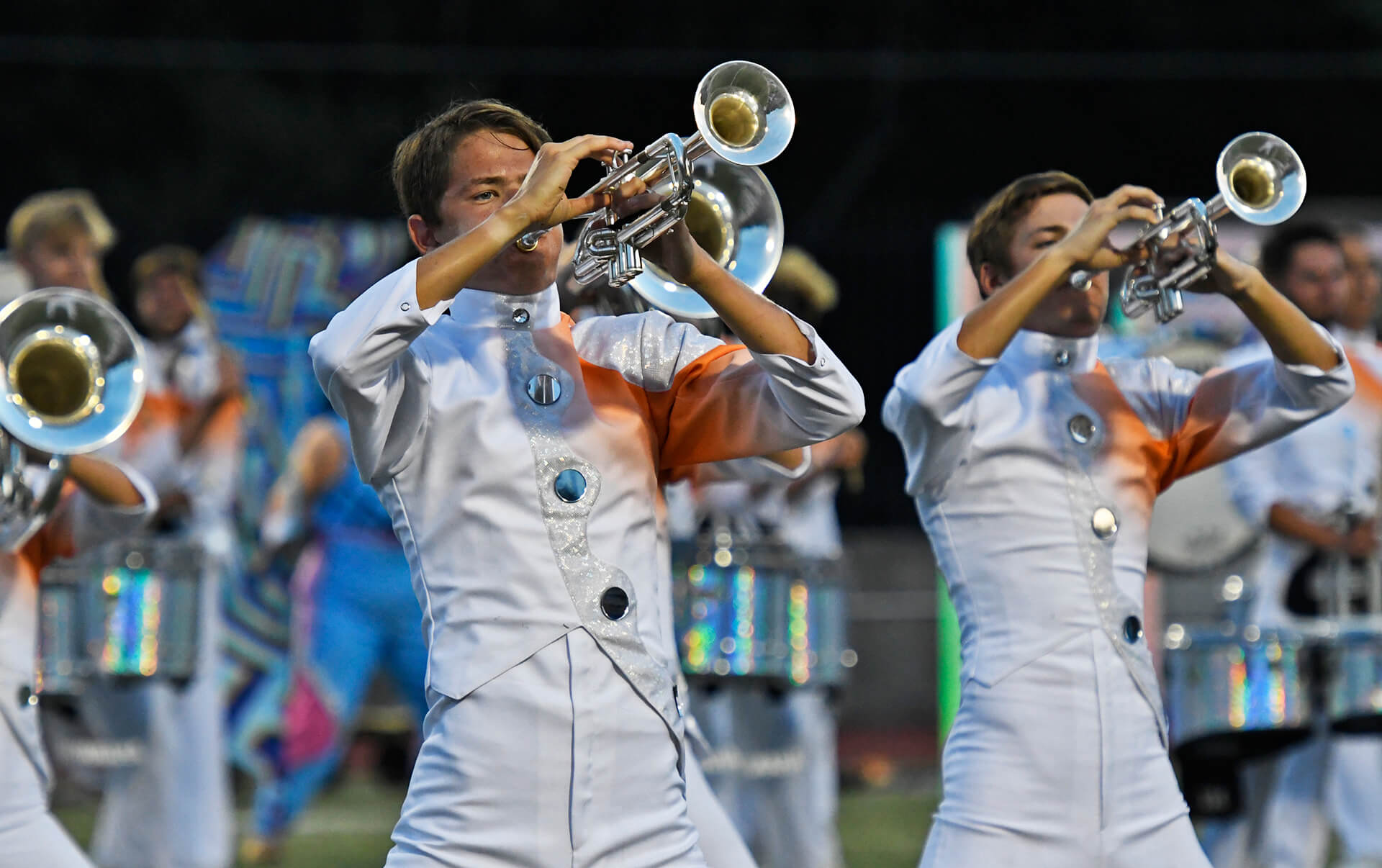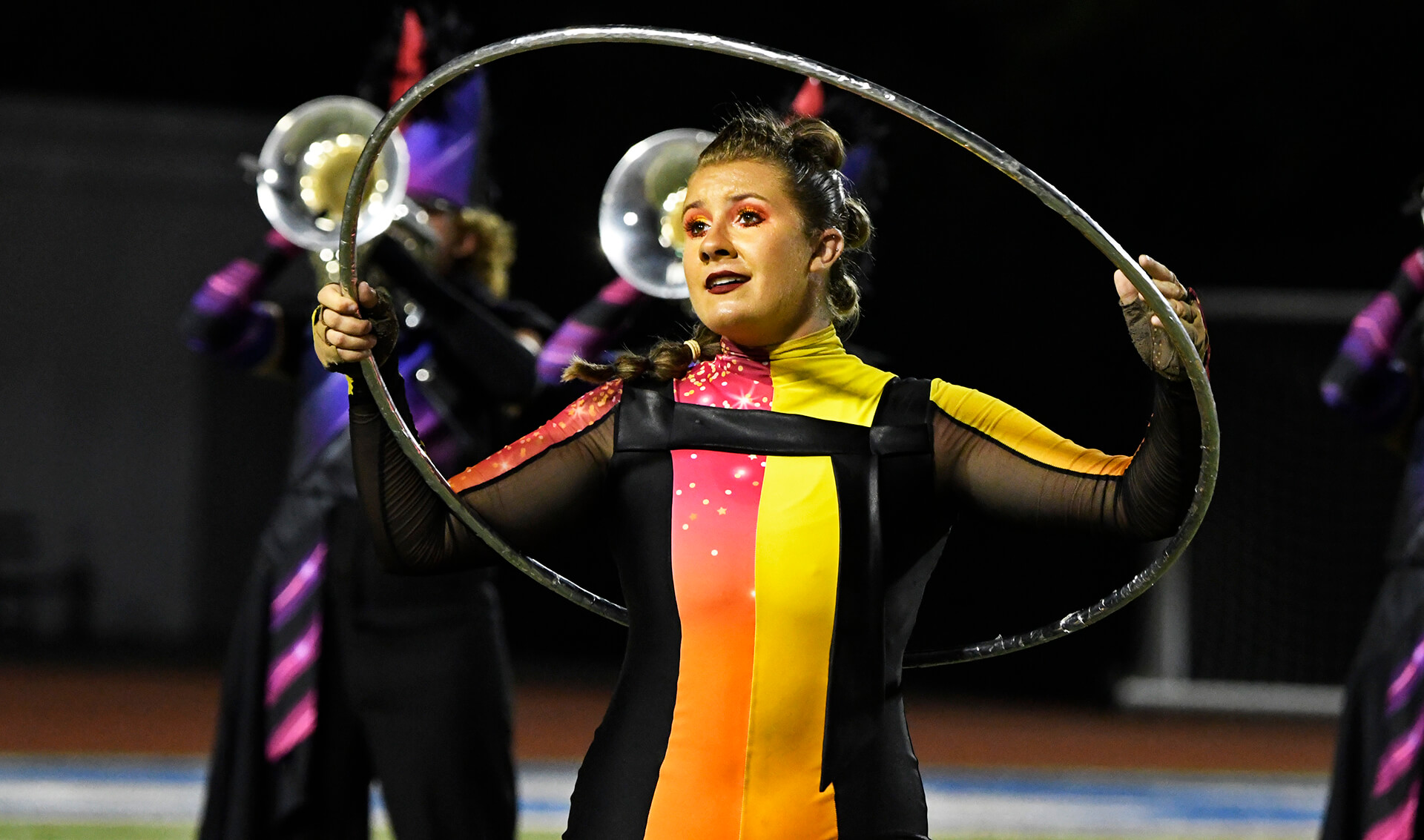 On the second day of events at the DCI Eastern Classic presented by the U.S. Marine Drum & Bugle Corps, Carolina Crown came out on top of a lineup of 11 World Class corps at historic J. Birney Crum Stadium.
The Fort Mill, South Carolina corps — which has spent most of the 2022 DCI Tour amongst the top-three scorers — earned the second-highest overall score across two days of Allentown events. Amongst Saturday's lineup, Crown topped the scoresheets in all captions except percussion.
"It felt amazing," Carolina Crown drum major Cooper St. John said. "We've been working to get everything to the Crown standard that we know and love. It's insane, I'm out of breath; that was the best run we've had so far this season."
View all Allentown scores and recap
1. Carolina Crown » 95.075

2. Santa Clara Vanguard » 93.425
Carolina Crown became the third corps on the 2022 DCI Tour to break 95 points with its Allentown output.
Santa Clara Vanguard, which took top marks in the percussion caption, kept its strong advantage over The Cadets — the two were separated by 2.125 points — as it seeks to wrap up a ninth-consecutive top-five finish at next week's DCI World Championships.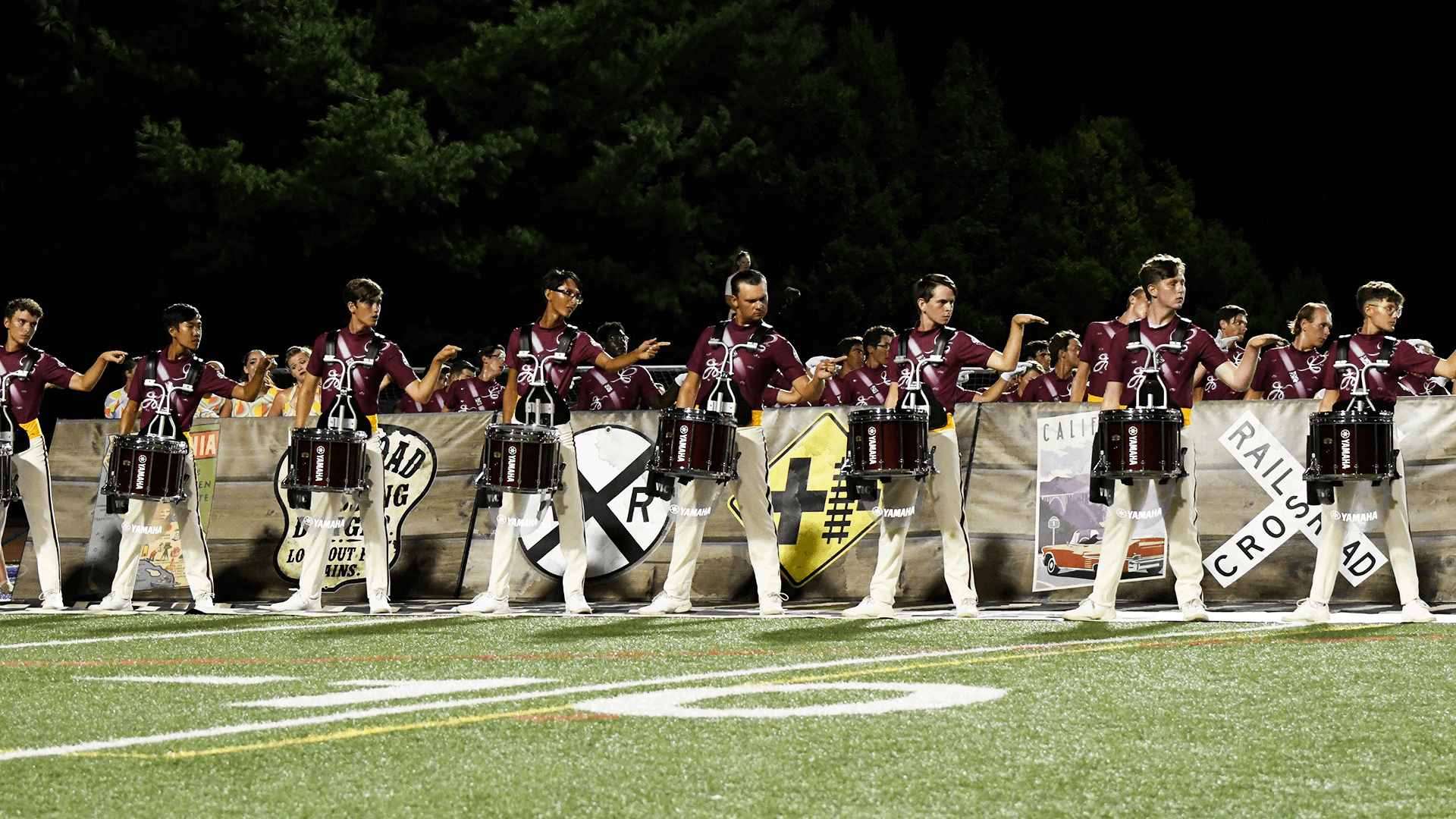 3. The Cadets » 91.325

4. Blue Stars » 90.900

5. The Cavaliers » 89.700
The Cadets and Blue Stars provided the tightest competitive race of the night, separated by the slimmest margin between the two corps to date this season, 0.425.
The two were nearly deadlocked in both general effect and visual captions, but the Allentown corps held a slight lead in total music. Blue Stars finished third in color guard.
The Cavaliers remained within striking distance of Blue Stars, with a margin of just 1.2 points. The Rosemont, Illinois corps earned second place in percussion and third in visual analysis.
6. Crossmen » 86.150

7. Troopers » 84.800

8. Madison Scouts » 80.950
Crossmen, which has spent much of the 2022 DCI Tour in a close race with ensembles like Colts and Blue Knights for a spot in the Top 12 "finalist" pool, kept its advantage over Troopers thanks to an overall lead in the visual caption.
Troopers, however, made up significant ground on Crossmen, having scored 3.25 points behind the San Antonio corps Wednesday in Glassboro, New Jersey, as compared to 1.35 in Allentown. The Casper, Wyoming corps held advantages over Crossmen in percussion and General Effect 2.
With its Allentown result, Madison Scouts capped off a week that featured solid scoring improvement. According to drum major Kameron Lannan, Madison's successful week provided a notable boost entering the season's final push.
"The overall vibe is just excitement," Lannan said. "I think we're all excited and happy to be here all together. (Good scores) definitely boost morale, but they're not everything at the same time."
9. Pacific Crest » 77.100

10. Genesis » 75.050

11. Jersey Surf » 72.700
Pacific Crest kept its solid lead over Genesis intact, outscoring the Dallas, Texas corps by 2.05 while also outscoring Madison Scouts in the color guard caption.
In its second head-to-head meeting with Jersey Surf, Genesis earned a lead of 2.35 over the New Jersey corps, largely due to its advantage in music captions.
Jersey Surf, a home favorite at the iconic East Coast venue rounded out the World Class leaderboard with a score of 72.700 — a noticeable jump from the corps' August 2 score of 68.700. Jersey Surf also closed its gap behind Genesis significantly from 4.95 points Tuesday in Annapolis, Maryland.
12. Reading Buccaneers » 81.800
Representing the all-age division, Reading Buccaneers — an annual Drum Corps Associates stalwart — garnered plenty of crowd support from its home state audience. Following its Allentown appearance, the corps will center its focus on the DCA Championships this September in Rochester, New York.
Sonus Brass Theater also took the field in Allentown, opening up the Saturday lineup as a SoundSport performing ensemble.
With a small handful of stops along the way, Saturday's 11 competing World Class corps will make their way toward events next week in Indianapolis at the DCI World Championships in Lucas Oil Stadium.
DAY-BY-DAY GUIDE TO THE 2022 DCI WORLD CHAMPIONSHIPS
Photo Gallery
gallery-2022-dci-eastern-classic-allentown-pa