Gallery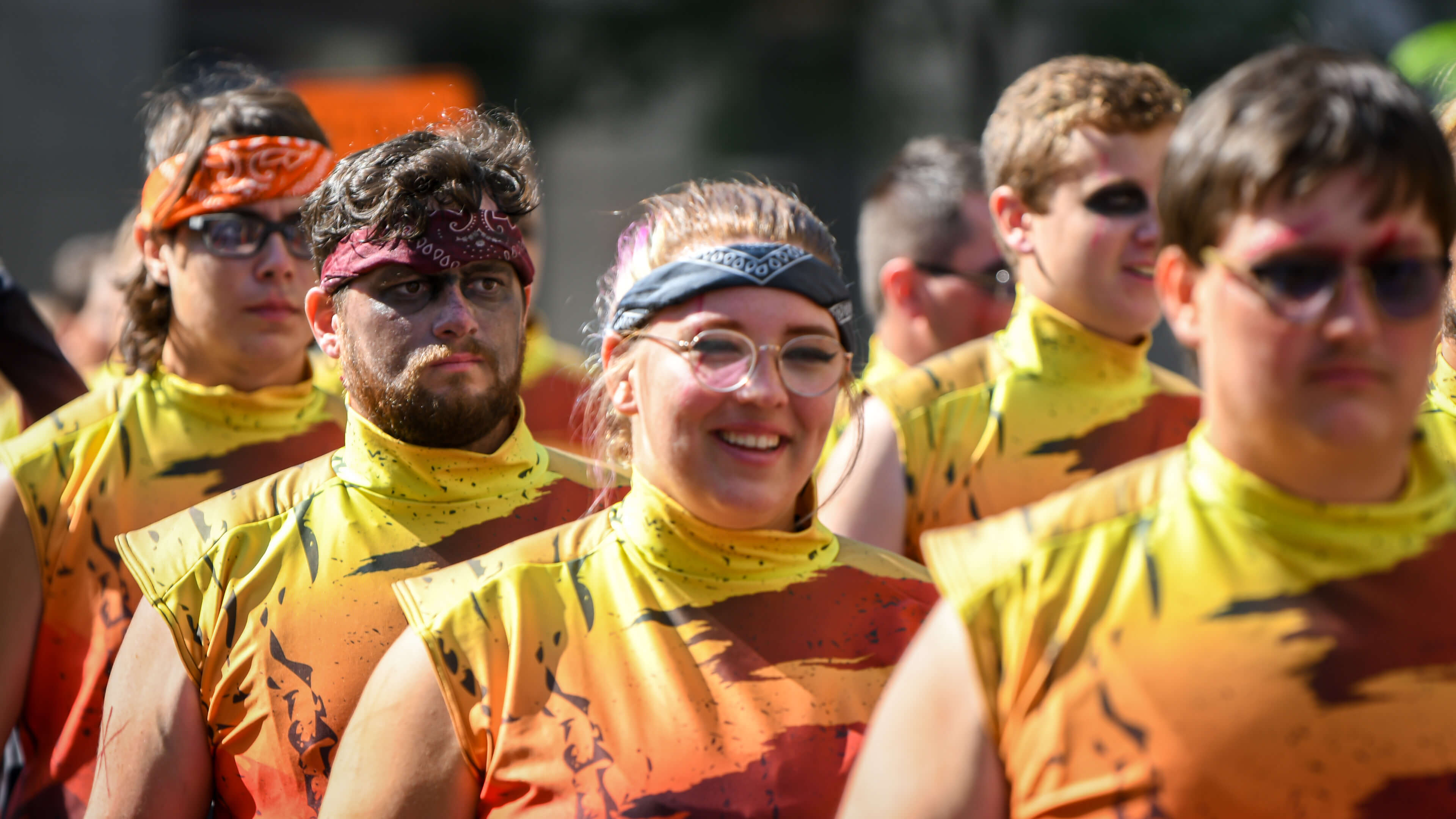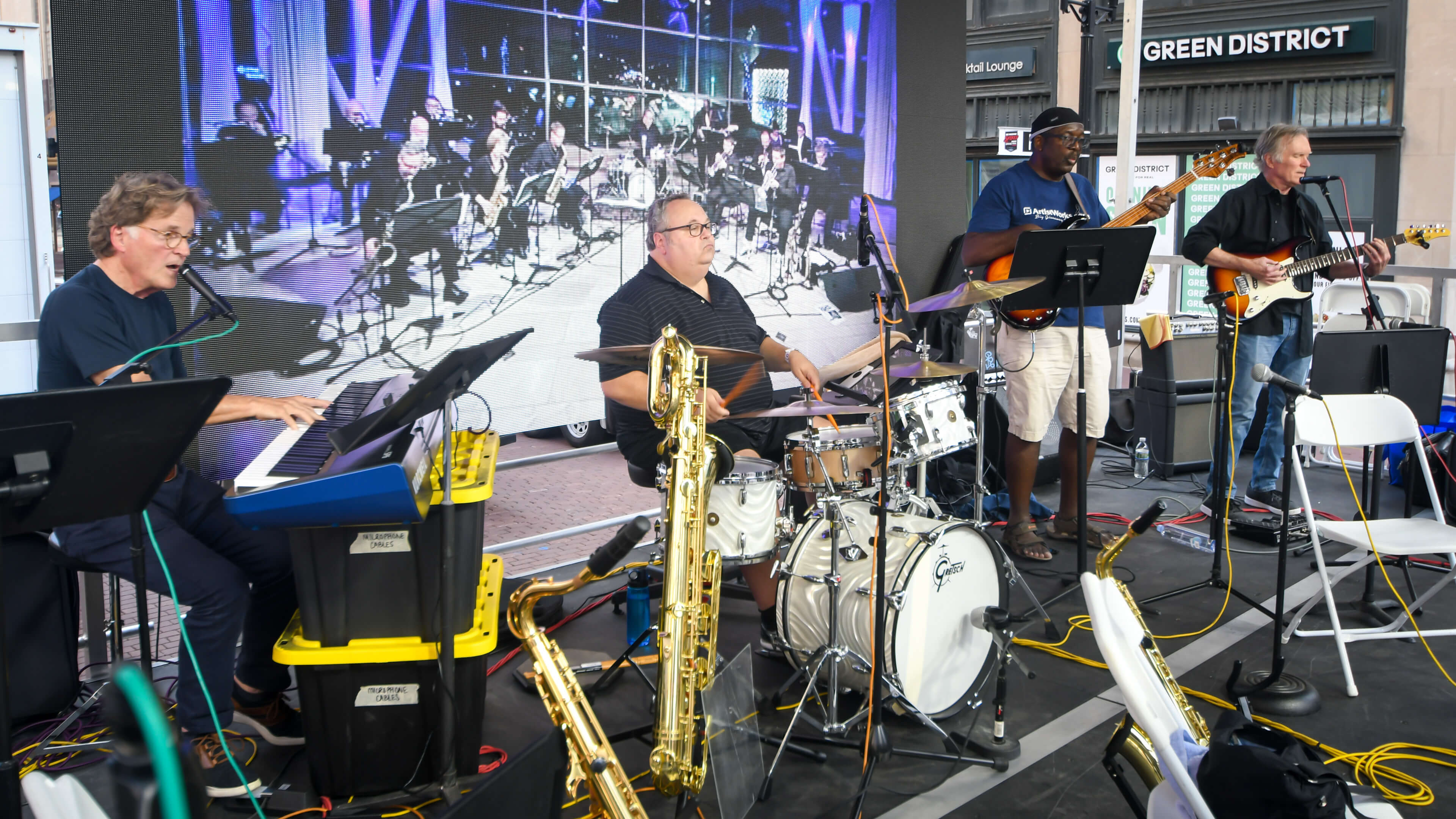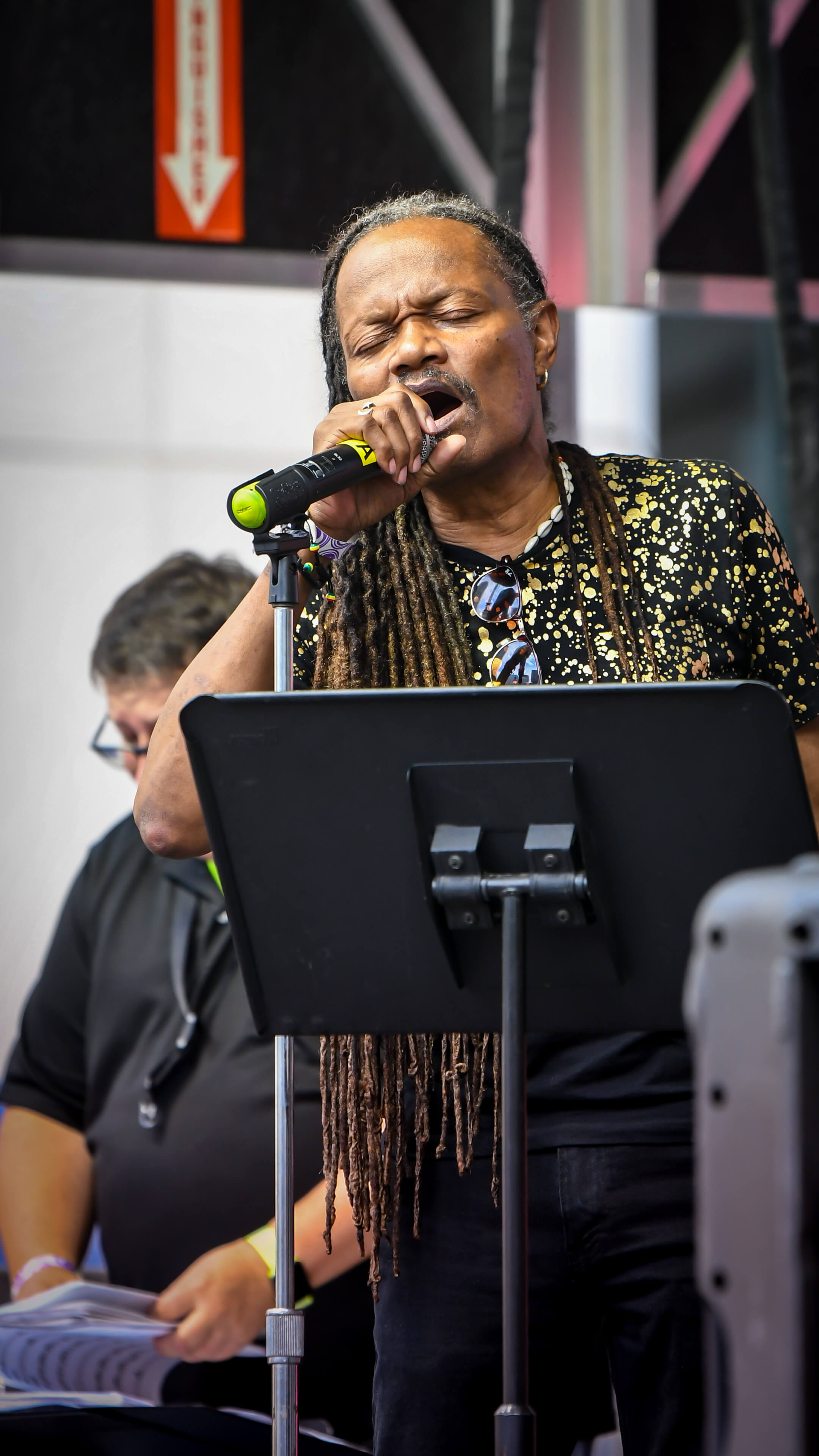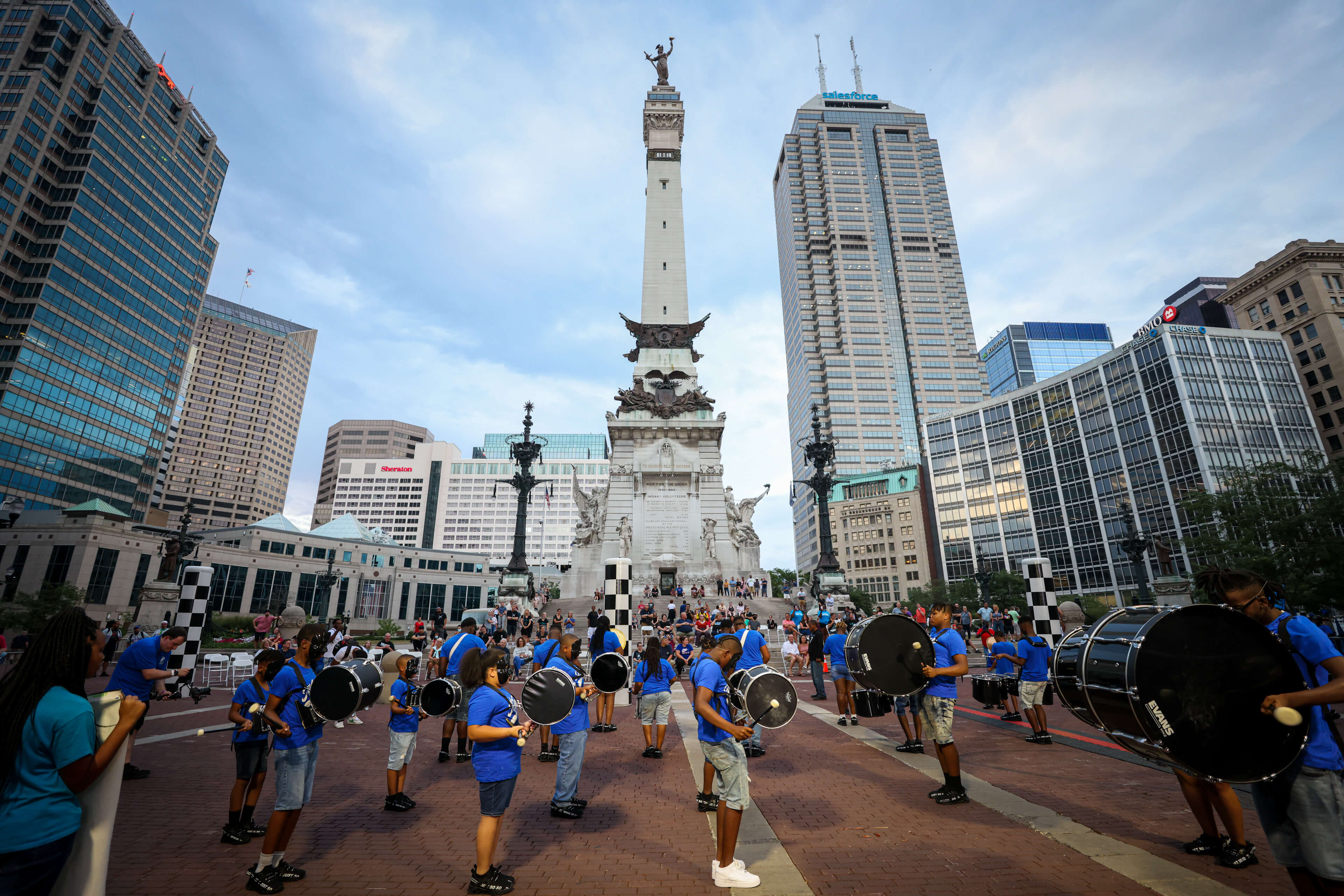 On Friday, August 13, "Indiana's future" middle school honors band helped light up the heart of its home state.
Along with a handful of Drum Corps International participating organizations and local performing groups, the INpact Band — comprised of Indiana middle school student musicians from across the Hoosier state — participated in Downtown Indianapolis' "Shining a Light – On Music Education" event on Monument Circle.
The event, presented with the generous assistance of Drum Corps International, Music for All, NAMM, Downtown Indy, Inc., and the National Association for Music Education, featured five hours worth of performances and programming. It centered its focus on the importance of music education and concluded with a captivating light show on the buildings that make up the center of the Circle City.
In town to participate in the three-day DCI Celebration events at Lucas Oil Stadium, a select number of drum corps also showcased their talents in Friday evening's public setting. Madison Scouts, Pacific Crest, Gold and Cincinnati Tradition all had the opportunity to perform for the enthusiastic downtown Indianapolis audience.
Gold performs for an audience on Indianapolis' Monument Circle, Friday, August 13.


But they weren't alone; various local ensembles shared the stage, helping to create a festival-like atmosphere in one of Indianapolis' most iconic locations. School-age groups from the greater area, as well as independent adult ensembles like the GMH Jazz Orchestra and the Dysfunction Band, took part in the event. Even out of state groups like the Memphis Youth Arts Initiative Drumline from Tennessee had the opportunity to shine.
"Drum Corps International's three-day Celebration events provided us with a uniquely wonderful opportunity to showcase our remarkable performers on a dynamic public stage, right in the middle of Indianapolis's famed Monument Circle," said Sue Kuehnhold, DCI senior director of events, community & corps relations. "Our ability to demonstrate a variety of musical performance styles from a wide range of ages really helped bring this extraordinary event to life, while focusing a spotlight on the importance of music education and life-long music-making, in our communities and in society as whole."
Capping off five hours' of performances and presentations, prior to the light show, was the INpact Indiana's Future Band itself, performing for an energetic crowd of Indianapolis residents and visitors.
And, of course, who better to place an exclamation point on an evening focused on music in schools than the future leaders of that very discipline?
"The name speaks for itself," said Amelia Woolery, a former INpact member who now teaches at Pleasant Crossing Elementary School in Indiana. "Being surrounded by so many middle school students and fantastic educators showed me what music education can do, and just opened a lot of doors for me."
In a normal year, according to INpact Band director Katie Briel, the ensemble is comprised of 500 middle schoolers from throughout the state, accepted through an application process.
Those students then participate in a handful of rehearsal days in conjunction with the DCI World Championships in August, leading up to a performance at the Saturday night World Championship Finals.
Of course, though, 2021 was no normal year.
"As we're kind of transitioning out of the pandemic, this year we had students from Clark Pleasant Middle School volunteer to come and perform and keep INpact alive while we get out of the pandemic," said Briel, who teaches at the school located in Greenwood, Indiana.
Despite this year's differences, the INpact Band experience was quite similar to what it's always been since its genesis in 2012, though this year primarily focused on the performance on Monument Circle.
Members of the INpact Band participate in a drum circle held as part of the Shining a Light on Music Eduaction event August 13.


As a result, the aim is that those students' experience will help generate future leaders and educators in music. The INpact program has had that effect in many cases over the years, including that of Woolery, who performed as a student in the INpact band back in 2013.
"I had an idea (of what I wanted to do)," she said. "But seeing the impact that such a large group of students can make and educators can make on students' lives, it absolutely pushed me to pursue this career."
Many INpact members have also wound up as performers in DCI's participating corps, as well.
Based on a show of hands prior to the band's performance, it seems that trend won't be stopping any time soon.
"I have a couple of students who have gone on into music education," Briel said. "And even walking in today, there were members of Music City waving at us coming through the tunnel, saying, 'I did this for two years.'"
"It's really cool to see lifelong musicians," she added. "Because that's our goal."
Learn more about Drum Corps International's INpact and BANDtastic programs
gallery-2021-shining-a-light