Gallery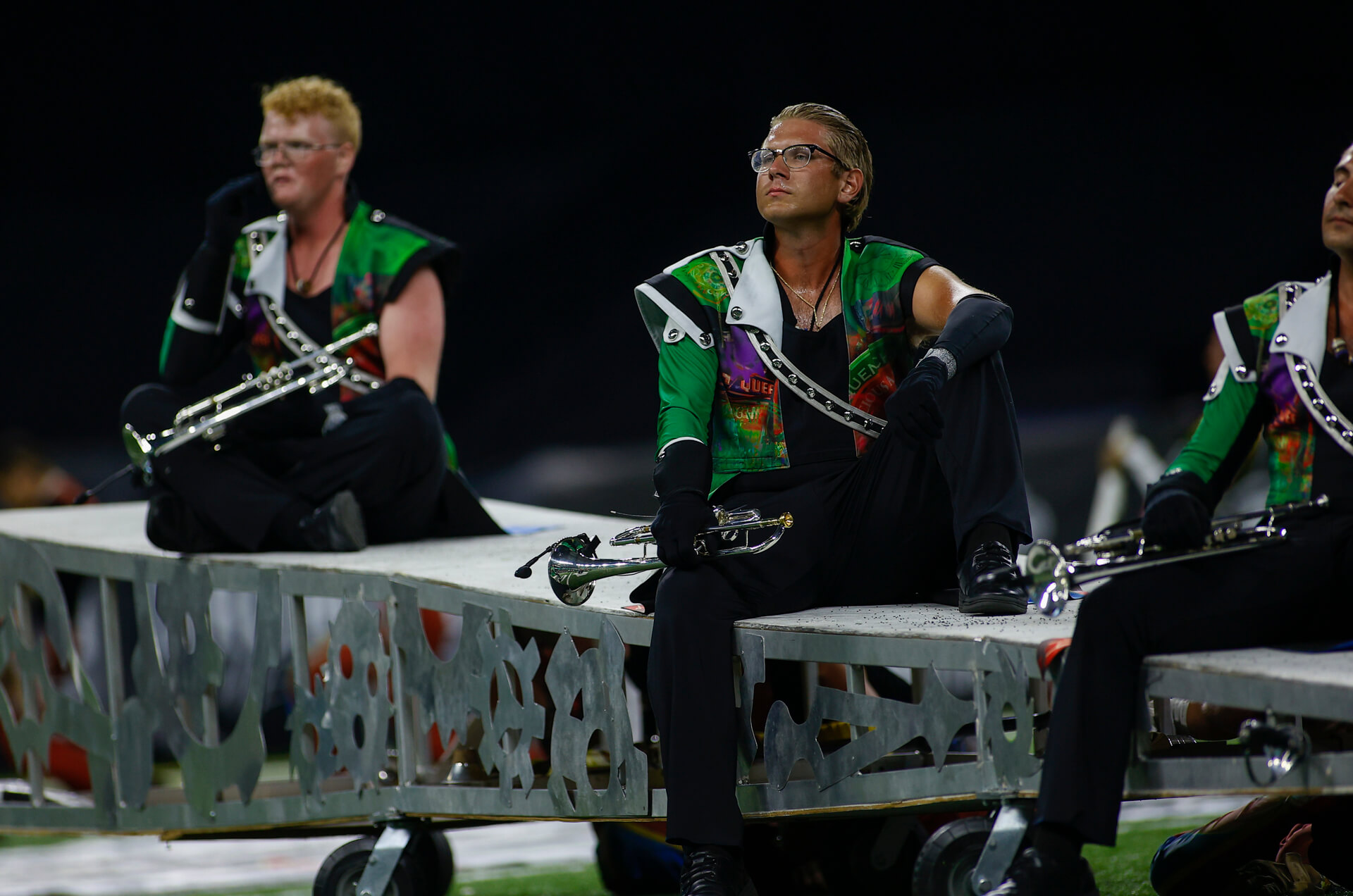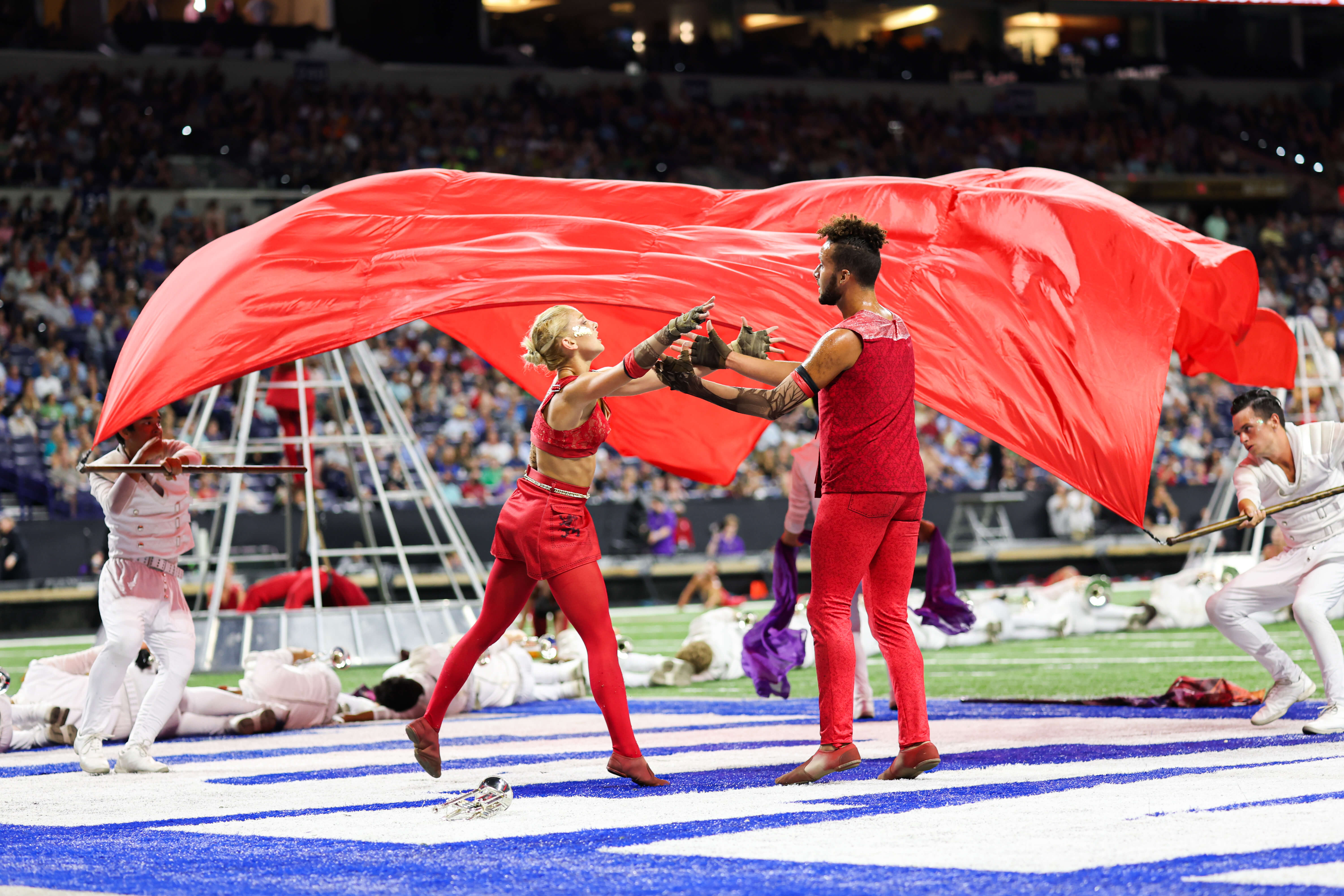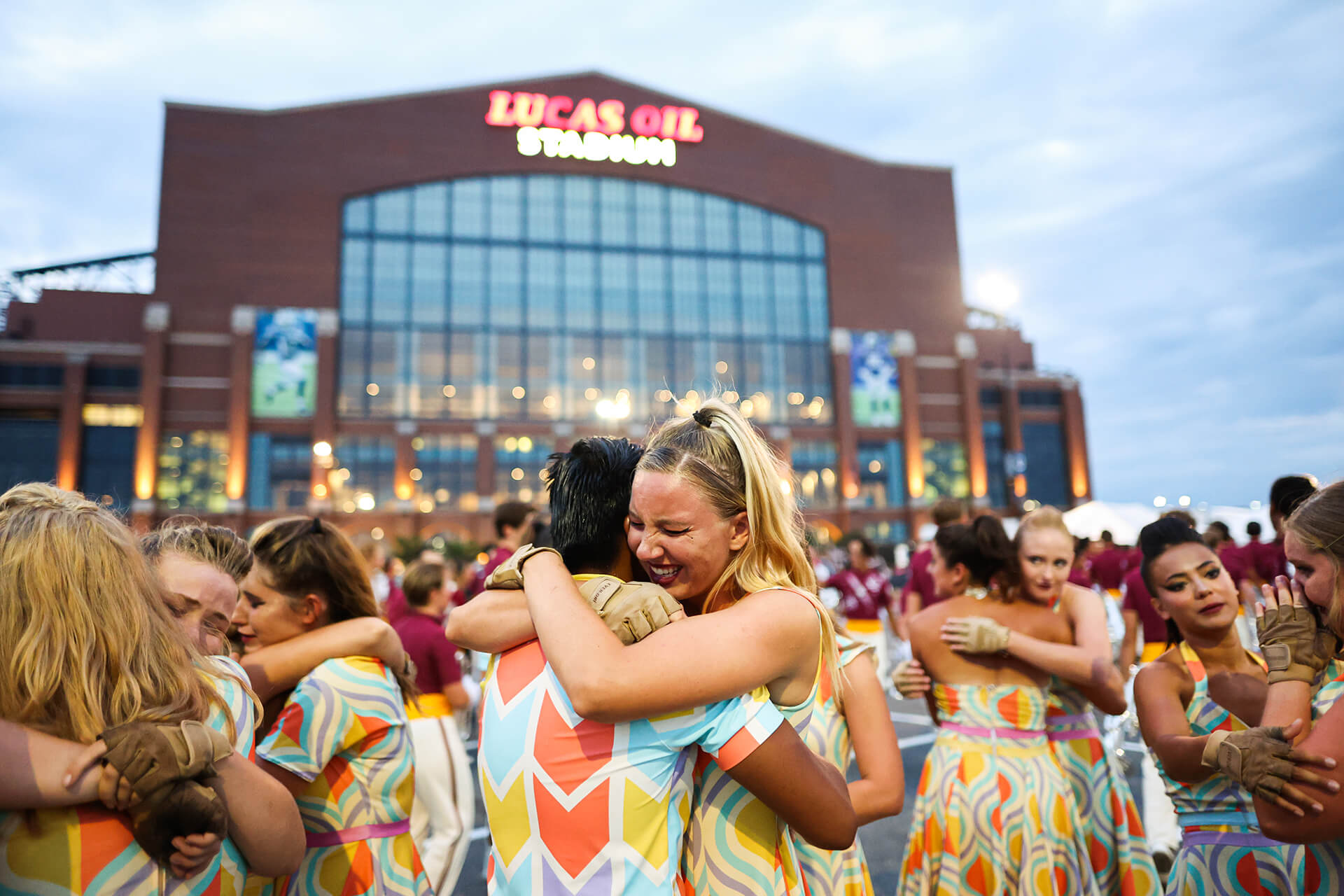 Drum Corps International's 50th anniversary season came to a resounding conclusion at Saturday's DCI World Championship Finals, with Blue Devils scoring the organization's 20th gold medal in front of an engaged audience of 20,705.
The Concord, California corps earned caption awards for Best Visual Performance, Best Brass Performance and Best General Effect.
"It's amazing," Blue Devils brass caption head John Meehan said. "After seeing this Top 12, ten of them in the 90s, and just the performance level of the students, I think we pushed to a new level. The excitement of this group at the Blue Devils is incredible."
VIEW SCORES FROM THE DCI WORLD CHAMPIONSHIP FINALS
1. Blue Devils » 98.750
2. Boston Crusaders » 97.325
2. Bluecoats » 97.325
4. Carolina Crown » 96.350
Blue Devils' final tally marked the highest by a DCI World Champion since its top score of 99.650 in 2014. 2022's title was the corps' third in the past four competitive seasons.
Boston Crusaders made history with its highest placement and score ever — the corps' previous best finish, fifth place with a final score of 94.488 came in 2018 — while tying Bluecoats and adding its third George Zingali Award for Best Color in a row.
Powered by a late-season surge, Bluecoats earned its second silver medal in as many competitive seasons. The Canton, Ohio corps took home its first-ever Fred Sanford Award for Best Percussion Performance.
Carolina Crown, which earned multiple electrified standing ovations, finished just 0.975 points outside the top three while scoring first place in the brass caption. The Fort Mill, South Carolina corps has scored amongst DCI's top five every year since 2006.
5. Santa Clara Vanguard » 95.000
6. The Cadets » 92.913
7. Blue Stars » 92.775
Santa Clara Vanguard's fifth-place finish marked its ninth season in a row among the top five.
Taking home the corps' best placement and final score since 2016, The Cadets completed a memorable competitive season in sixth place.
Blue Stars made history in seventh place, notching its highest competitive placement since 1977 after back-to-back eighth-place finishes in 2018 and 2019. The corps' tally of 92.775 was its highest World Class Finals score of all-time.
"It was a record breaking season for us, just to know that I'm now part of history," said Blue Stars drum major Mattie Kleespeis. "This is my rookie season, and getting to learn about this corps' history and everything that we've done has been really cool."
8. Phantom Regiment » 90.675
9. The Cavaliers » 90.600
10. Mandarins » 90.013
Phantom Regiment moved up one spot in the rankings on the season's final day, scoring ahead of The Cavaliers at season's end for the first time since 2013. The Rockford corps returned to the Top 10 after scoring 12th in 2019 and 11th in 2018, and earned its highest final score since 2015.
The Rosemont, Illinois corps remained in the Top 10 for a 38th consecutive season, while also scoring as high as seventh in percussion.
With the corps' 10th-place finish, Mandarins earned a Top 10 placement for the third competitive season in a row, having originally burst into the finalist pool as 2018's 10th-place scorer. The Sacramento corps outscored Phantom Regiment and The Cavaliers in total visual.
11. Colts » 87.450
12. Troopers » 87.425
Colts and Troopers both posted impressive final numbers in their first Finals appearances in over 10 years.
Colts, which hadn't performed in the Saturday event since 2007, earned its highest final score ever. In Troopers' first Finals performance since 2009, the Casper, Wyoming corps earned an 11th-place finish in percussion.
"Everybody who's been a Trooper before me, I can feel them. I can feel their spirit, and it means a lot," second-year Troopers euphonium player Chloe Purkrabeck said. "Because the Troopers are back, baby."
Buy ticket packages to the 2023 DCI World Championships in Indianapolis
gallery-2022-world-championship-finals-indianapolis-in