Gallery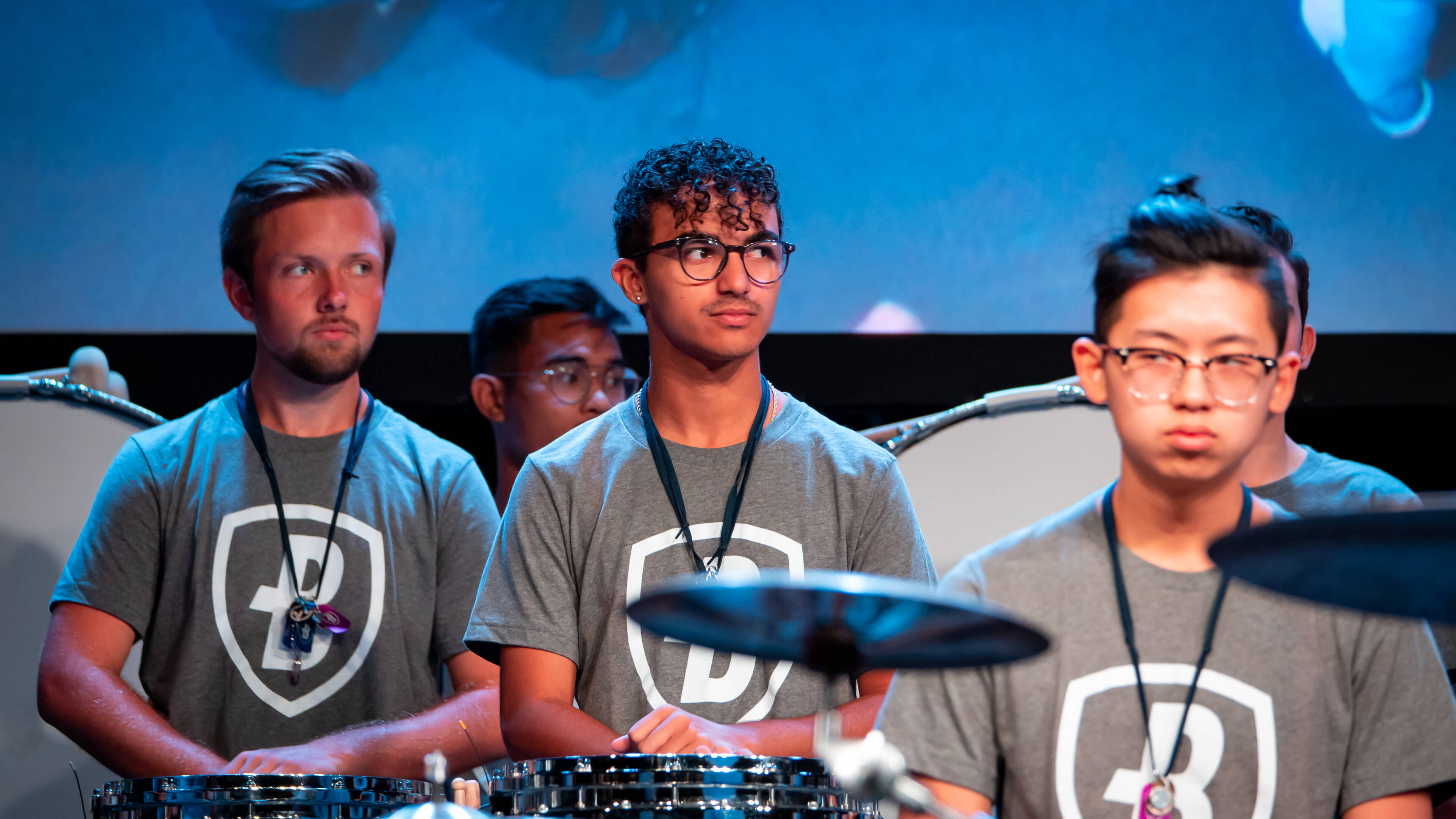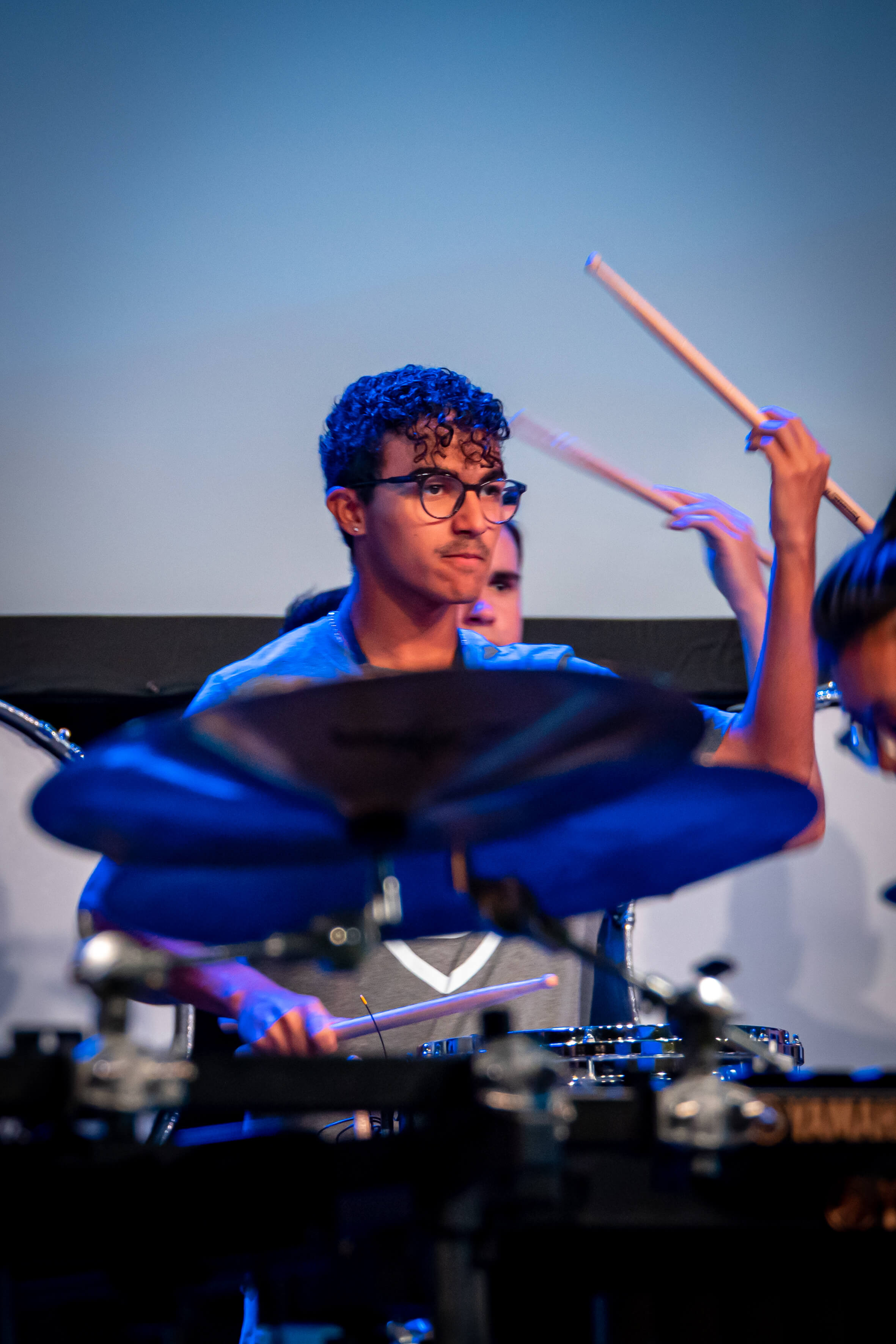 Bluecoats are more than familiar with putting their big plans on hold.
2021 was already the fruit of one long wait for the Canton corps. Having made plans to, in 2020, present a second chapter in its journey through the music of The Beatles — started the year prior — the corps ultimately put its culminating act on display a summer later than expected.
In November, Bluecoats' "Act II" got its encore.
After having originally made plans to present at the 2020 Percussive Arts Society International Convention (PASIC) — which, much like that same year's planned DCI Summer Tour, was canceled in person — Bluecoats brought its percussion section to the 2021 Indianapolis event for a performance and educational clinic, Saturday, November 13.
5 hidden gems from Bluecoats' "Lucy"
"With the uncertainty that surrounded even this past season, I think having this opportunity, and the lengths that everybody had to go to to travel here, all that just really makes it even more special," Bluecoats percussion director Tom Rarick said. "The fact that it's been in the works for a long time really built that sense of anticipation, and I think you can really see it in the performers' faces that this was something we'd talked about for a long time."
Saturday's appearance was the final product of tireless logistical planning, on the part of Bluecoats' administrative staff, percussion instructors, and the members of the 2021 percussion section, who navigated various personal schedules to travel to the Circle City.
Luckily, though, Bluecoats — who, like many other drum corps, have grown mightily accustomed to rehearsing remotely — were able to do plenty of preparation in advance of their arrival.
"We showed up to spring training last year with you know, most of the show, if not all of it, in their hands," Rarick said. "And this was kind of the same thing we had to do for this clinic. We were able to prepare remotely, as we were acquainted with that, and then they showed up at a high level when they got together for the first time physically."
While in town, corps members had the option to take part in the full convention, which ran from Wednesday, November 10 through Saturday, November 13. Annually PASIC represents one of the largest gatherings of percussion students, professionals and enthusiasts in the world, typically featuring more than a hundred concerts, educational clinics, masterclasses, and much more.
Bluecoats had a few hours of rehearsal Friday to get back in the swing of playing with one another, plus a brief warmup in the Indiana Convention Center's Sagamore Hall, a large ballroom wherein the ensemble held its presentation.
Throughout the process, though, members were able to rekindle their friendships from the summer and enjoy one another's company after several months apart.
"What I've found out is that if you can be really great friends with the people that you're creating music with, it just makes it so much easier to get a good product that you can be proud of," Bluecoats bass drummer Chap Obregon said. "And that's what it felt like coming back here to Indianapolis, seeing Lucas Oil Stadium again, it was very nostalgic. And yeah, it was just a good time hanging out with the homies."
Bluecoats' presentation consisted of an hour's worth of material, largely based around music from its 2021 summer production, as well as a number of popular battery percussion and front ensemble warmups.
Watch selections from Bluecoats' 2021 production "Lucy"
Various instructors from the corps, including Rarick, as well as battery caption head Roger Carter, sound designer Matt Jordan and front ensemble coordinator Allen Justus, provided explanations on what audience members were hearing, how it was created, and how it all ties back to Bluecoats' percussive philosophies.
"We just wanted to give everyone a look at what we do from both a technical and philosophical side of things," Rarick said.



Ultimately, the second week in November was a perfect reunion, and the added chapter members of Bluecoats' percussion section had been looking forward to since packing up their tour bags back in August, in the same city.
The book is officially closed on the 2021 corps, but even just one little extra taste was enough to create several lasting memories.
"From the start of the 2020 season, we knew we would be eventually going to PASIC," Obregon said. "So, we always had that extra epilogue in mind. But today — I mean, I'm aging out, the rest of the bass line are all age-outs, too — it was really cool for us to just get together again, hang out, make some music and just be musicians together one last time, really the last time ever."
gallery-2021-bluecoats-percussion-at-pasic