Gallery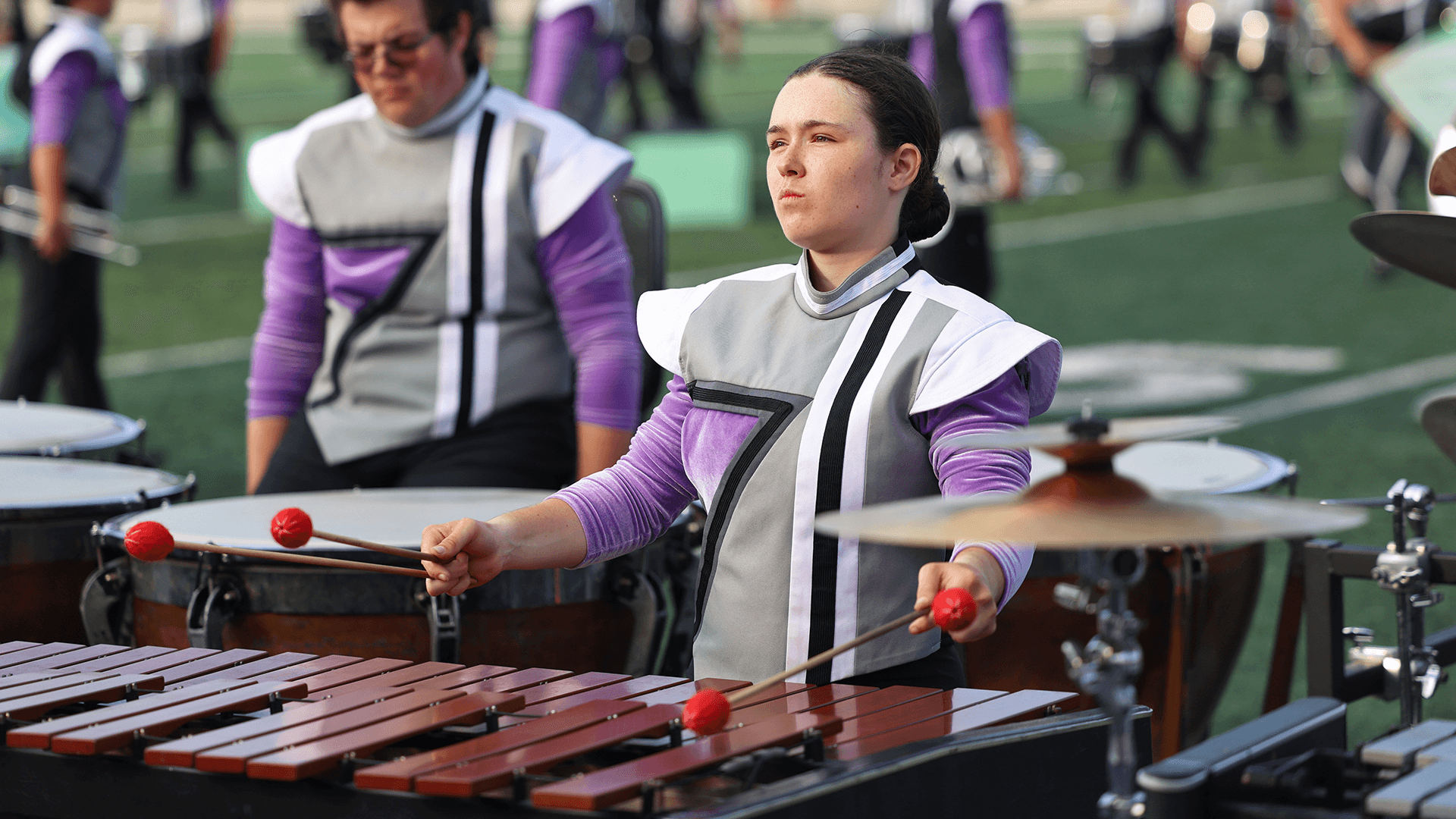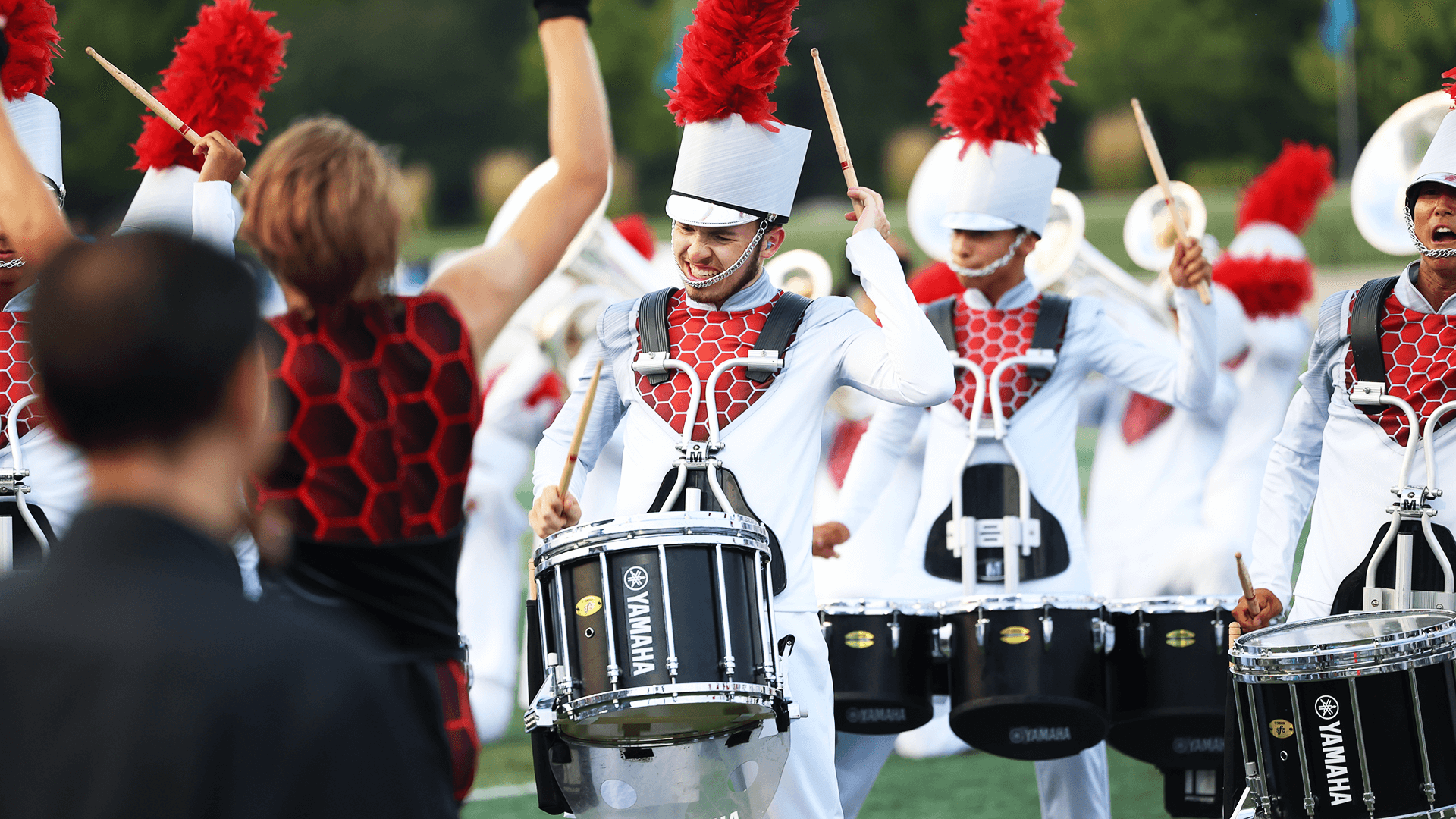 MARION, Indiana – The first champion of the 2023 DCI Summer Tour was crowned Tuesday night, as Spartans earned the Open Class gold medal at Indiana Wesleyan University's Wildcat Stadium.
Tuesday's victory at the DCI Open Class World Championship Finals marked the Nashua, New Hampshire corps' first title since 2019.
"It was what we've been working for the entire season," Spartans drum major Isabelle Sonia said. "Nothing feels better. I'm just so overjoyed right now and it's just a culmination of all the hard work we put in this season."
View Scores from the 2023 DCI Open Class World Championship Finals
1. Spartans » 82.263
2. Gold » 80.675
3. Southwind » 79.125
With an advantage of 1.588 points over the Open Class field of 11 participating corps, Spartans earned all of Tuesday night's caption awards except brass, which went to Gold.
Gold finished second on Tuesday night, marking the corps' second silver medal in as many seasons, and its fourth-consecutive season earning medalist status since doing so for the first time ever in 2018.
"I'm not surprised at all," Gold corps director Kevin Valentine said about the corps earning the brass caption award Tuesday night. "Our brass team is fantastic and they've done great work for us all season and we're really happy with the result."
Southwind earned its first-ever Open Class medal Tuesday night, taking bronze and improving upon its highest score since a 2014 return from competitive hiatus, which the corps officially earned at Monday's Prelims. On the scoresheets, the Alabama corps edged out Gold in visual analysis.
"I am very, very proud of how far we've come," Southwind color guard captain Gracie Binns said. "This is a huge deal for us. Last year, the main goal was to get onto the field, and we did that. This year, getting the bronze medal is more than we ever thought we could do. It's just an overwhelming joy for all of us."
4. Columbians » 76.388
5. The Battalion » 75.475
6. Guardians » 72.688
In its first-ever appearance at Open Class Championships, Columbians made a competitive statement, earning a fourth-place finish Tuesday night. The Tri-Cities, Washington corps continued to shatter its all-time high score; Columbians ended its abbreviated 2022 tour with a late-July tally of 70.000. In recognition of the corps' organizational achievements and long-term growth, directors voted the corps as the Most Improved Open Class corps of 2023.
WATCH: Columbians make historic first World Championship performance
The Battalion rounded out Tuesday night's top-five finishers and improved its 2022 Open Class ranking by two competitive placements. The Utah-based Open Class outscored Columbians in overall visual.
"I'm honestly really thrilled about it," The Battalion drum major Reece Davis said. "Everybody has been working their tails off over the past week to put in critiques and changes to the show and I think it really paid off."
In sixth place Tuesday night was Guardians. Nearing the end of its 10th-anniversary season, the Texas corps outscored The Battalion in overall music, and finished an impressive fourth place in percussion.
7. River City Rhythm » 71.775
8. 7th Regiment » 71.313
River City Rhythm finished in seventh place Tuesday night, maintaining a tight advantage of 0.462 points over 7th Regiment thanks especially to strong scores in music captions.
"I thought it was electric," River City Rhythm drum major Andreas Peterson said. "I got emotional because this is my age-out season. It felt so good to be back here for my final year and that was a great run."
7th Regiment, which finished 11th at 2022's Open Class finale, outscored River City Rhythm by a substantial margin in overall visual and scored sixth in color guard.
9. Colt Cadets » 70.025
10. Raiders » 68.650
11. Les Stentors » 65.900
Colt Cadets finished Tuesday night's event in ninth place and improved its 2022 Open Class finish by five placements, while scoring fifth in color guard. The Iowa-based corps extended its lead over Raiders thanks to a strong advantage in overall visual, while the New Jersey corps scored as high as eighth in brass.
Raiders' 10th-place ranking marked the highest Open Class Finals finish for the New Jersey corps since 2019, when it placed 12th.
Tuesday night's performance spawned many emotions for Raiders drum major Candace Rasmussen. Seeing the crowd reward the corps members for their hard work this summer with cheers and applause was a feeling Rasmussen will never forget.
"I was crying," Rasmussen said. "It's such a good feeling to have everyone working together as a team on the field and to be able to perform for all these people. It's exhilarating."
Rounding out the leaderboard Tuesday night was Les Stentors, with what was a "controlled" run according to corps director Gabe Francoeur. The Canadian-based corps looks to use tonight's strong performance to set itself up for success come Thursday afternoon at Lucas Oil Stadium in Indianapolis.
"I thought they did great," Francoeur said. "They've got one more performance on Thursday, and I hope that they're going to shine even more like they did today."
Tuesday's competing Open Class corps will make their way to Indianapolis, as all roads on the 2023 DCI Tour lead to Lucas Oil Stadium. The kickoff World Championship event in Indy gets underway Thursday, August 10 just before noon ET, with the DCI World Championship Prelims presented by Band Today.
Day-by-day guide to the 2023 DCI World Championships
gallery-2023-dci-open-class-world-championship-finals-marion-in